Dreaming of bold, dark lashes without having to apply mascara, every morning? An eyelash tint is calling out YOUR name! But what exactly is this eyelash tinting?
Eyelash tinting is the process of applying semi-permanent vegetable dye to your natural lashes. This will not only make your dull lashes look darker but also fuller and longer.
A lash tint is a happy medium between mascara and eyelash extensions that gives the wide-eyed look for a relatively affordable price and with little upkeep.
To glam up your lashes, you can combine the tinting service with eyelash extensions.
How is Eyelash Tinting Done?
Think of eyelash tinting like getting your roots touched up. The dye itself is similar to what they use on the hair except it's specifically developed to be safe around your eyes. It comes in a variety of shades and colors.
And once the right shade is selected, an eyelash expert puts a pad under your eyes to protect them. The dye is applied to your lower lash first, followed by the upper lid.
The process, from start to finish, takes not more than 30 minutes. It is super easy, quick, and you will see fuller and darker lashes immediately.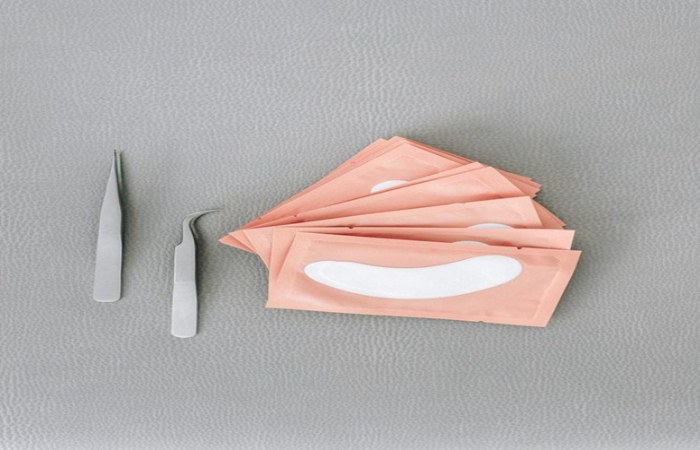 The benefits of eyelash tinting
The eyelash tinting service ensures you'll have the lashes that you always dreamt of. There are more benefits as mentioned below:
Longer darker-looking lashes
Makeup free morning routines
Maintenance-free and natural-looking lashes
More defined and structured eyes
Quick as well as an inexpensive way to have fuller lashes
Who are good candidates for lash tinting?
You can go for lash tinting service if you:
Have naturally light eyelashes
Have a busy job
Are sensitive to mascara
Go to the gym every day
Enjoy underwater activities
A lash tint will suit anyone but it is recommended to get a patch test done 48-72 hours before the treatment. As some people can be allergic to the chemicals or dye used.
However, you should avoid getting lash tinting if you have any contraindications or allergies including watery eyes, eye infection, or active-hay fever.
Is eyelash tinting safe?
As with any other beauty service, when done by a licensed and experienced professional, eyelash tinting is 100% safe. In fact, the dye that is used is specifically formulated to be extra gentle around the eyes.
But remember, it is not meant to be done at home. You need to be extra careful with the areas around your eyes.
If you have sensitive skin in general, lash tinting might not be for you. Avoid getting it, if you ever had an allergic reaction to hair dyes.
How long does tinted lashes last?
For most people, bolder and fuller tinted lashes will last up to about 4-6 weeks, if properly cared for. Your lashes will gradually start looking lighter as the lashes that were coated with the dye have dropped off and new lashes have grown in their place.
It is a good idea to combine eyelash tinting with lash lift or extensions to enhance the effect of results.
Every person has a different rate of hair growth, so you will have to wait and see how long the results last.
How to care for tinted lashes?
After getting the treatment, keep your lashes dry for up to two days to allow the dye to absorb fully.
Avoid washing your eyes or putting on any makeup product during this time. The dye will last longer if you minimize the contact of your lashes with water.
Keep oil-based cleansers and makeup remover away from your lashes.
Use cream-based cleansers that are extra gentle.
Use an eyelash serum to keep your lashes hydrated and thereby extending the tinted look.
How to get rid of eyelash tint?
The ideal way to remove lash tint is using a lash tint remover product formulated especially to bleach out the color from your lashes. Just make sure you go to a professional expert to remove the eyelash tint.
Applying oil-based remover and washing lashes with lukewarm water can also fade out the dye.
Is it Worth it?
Yes, obviously. You will see the noticeable difference if you have super light lashes. Even if you have darker lashes, you will see your lashes look longer and lusher than ever.
Whether you go for LASH TINT alone or combine lash tint with extensions, there's no doubt you'll have an Instagram-ready face without dropping big bucks. If you have a beach vacation coming up soon and don't want to deal with mascara, this is exactly what you need.
Do let us know if you have more questions in the comments section below.
Also Read: PILLOW: 6 WAYS TO CHANGE YOUR SLEEP