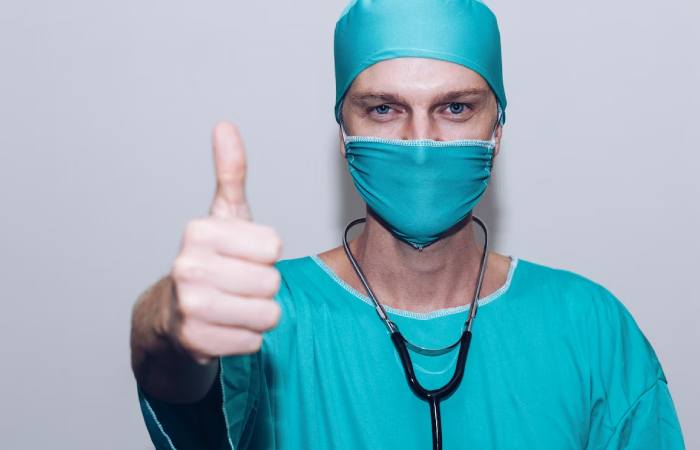 Hello Health Enthusiasts and Experts! Are you passionate about making a difference in health and wellness? At Health Cares World, we are committed to promoting a better understanding of health-related topics and allowing individuals to take charge of their well-being. We invite talented writers, professionals, and health enthusiasts like you to join our mission by contributing to our health blog!
Why Write for Health Cares World?
Our platform provides reliable, evidence-based information on various health and wellness topics. By becoming a guest author, you can share your expertise, experiences, and insights with a global audience, positively impacting people's lives.
Benefits of Contributing:
Global Reach: Your articles will reach a diverse and engaged audience worldwide, including those seeking expert advice and valuable health-related content.
Establish Expertise: As a guest author, you can showcase your knowledge, experience, and passion for health, building your credibility as an expert.
Inspire Positive Change: Your words have the potential to inspire and motivate readers to make informed choices and adopt healthier lifestyles.
Networking Opportunities: Connect with like-minded health professionals, writers, and individuals with the same passion for well-being.
Topics of Interest:
We welcome articles covering various health-related topics, including, but not limited to:
Nutrition and Balanced Diets
Fitness and Exercise Tips
Mental Health and Well-being
Holistic and Alternative Therapies
Mindfulness and Meditation Practices
Self-Care and Stress Management
Healthy Recipes and Meal Planning
Tips for Better Sleep and Rest
Chronic Disease Management
Women's Health and Wellness
Men's Health and Fitness
Family and Parenting Health
Healthy Aging and Senior Care
Health Technology and Innovations
Global Health Initiatives
Submission Guidelines:
Article Length: Articles should be between 800 to 1500 words to provide comprehensive topic coverage.
Original Content: We accept only original and unpublished work. Plagiarism is strictly prohibited.
Formatting: For enhanced readability, please structure your article with clear headings, subheadings, and bullet points.
Citations: Back your claims with credible sources and include hyperlinks to external references where relevant.
Images: If you wish to include images, ensure they are of high quality and come with proper attribution.
How to Submit:
To submit your article or pitch your idea, send an email to contact@healthcaresworld.com. Our dedicated editorial team will review your submission promptly. If your article aligns with our content guidelines and adds value to our readers, we will collaborate with you to prepare it for publication.
Join us in spreading knowledge, awareness, and positivity in the health and wellness world. Together, let's create a healthier and happier world!
Related Queries
write for us + health
write for us health blog
healthcare blogs write for us
write us health
medical health write for us
inurl:guest-post "Health."
inurl:write-for "health")" submit guest post" + "health"
"submit guest post" + "health"
health blogs write for us
health + "write for us"
"submit guest post" + "fitness"
"health" + "become a contributor"
"health" + "become a guest blogger"
"health" + "bloggers wanter"
"health" + "become a contributor"
"health" + "contribute"
"Health" + "Guest Post"
"Health" + "Submit a Guest Post"
"Health" + "Submit Article"
Health" + "Submit Blog Post"
"Health" + "Submit News"
fitness + guest post
fitness + [write for us]
wellness + guest post
[wellness + write for us]
medical + guest post
medical + [write for us]
We eagerly await your contributions and welcome you to the Health Cares World community!