Children To Swim: Swimming brings many benefits to boys and girls from an early age. Swimming is a complex sport and, like all exercise, it offers benefits on many levels, but swimming from a young age also brings many positive aspects to the level of development. It is highly recommended to introduce a son or daughter to the aquatic environment from an early age for various reasons.
Improve Your Psychomotor Development
Swimming helps improve coordination of movements, improve balance, and assimilate ideas related to space. Kids who swim at an early age develop motor skills more quickly and understand aspects of movement and distance more easily.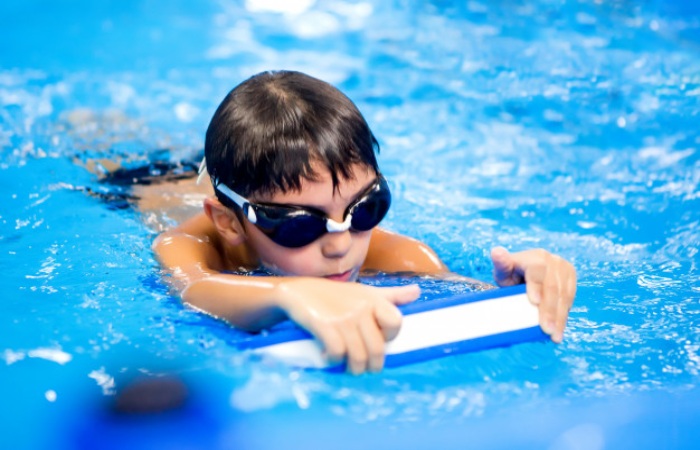 Most of the time, they start swimming at about 4 years, as they previously did not have enough coordination to combine movement and breathing. However, we can take them to the pool earlier to get used to it and practice coordination, always out of the game and in complete safety, keeping them constantly.
Helps Relaxation
Nearly all muscle groups involve in the aquatic environment, the water invigorates them, and after a bath, we all feel good. While swimming, babies release tension, which promotes relaxation and rest. Therefore, if we start swimming with our children, it is very likely that their sleep quality will improve, and their appetite will also be stimulated.
Supports Cognitive Skills
Several studies have shown a link between early swimming and better cognitive development. During the first 2 years of life, it stimulates feelings and perceptions of the world around us, thus awakening skills such as observation. Also, swimming at a young age promotes greater creativity.
Promote Socialization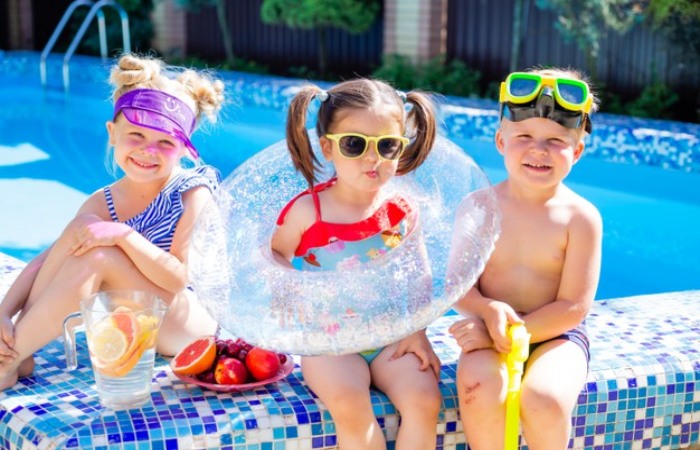 Activities in the pool are a very good way to strengthen family ties of affection. Since we can do something fun with them. Gradually teaching them to move and play in the water. When they learn to swim, boys and girls develop higher self-confidence levels. A greater sense of independence, and a positive attitude.
Swimming is always associate with play from a young age. So it is a very positive way for them to interact with other children, fostering communication and learning among peers.
It Is Insurance For Your Long-Term Health
Introducing children to swim from a young age is very useful in every way. On the one hand, it is a complete sport that strengthens muscles, helps improve circulation, and helps maintain heart and lung health. On the other hand, it is a way to stimulate physical activity. An important habit that we must instil in boys and girls to avoid sedentary lifestyles and childhood obesity. Besides, swimming training is an important safety measure to avoid possible drowning.
Improves Your Well-Being, Provided It's Done Safely
While it is very helpful to start babies in the aquatic environment from an early age. It should always do safely. If they are still babies, it is important to speak to a paediatrician first. As we need to make sure that their immune system is mature enough. In these cases, special attention must pay to the premises' quality and always select areas designed for families with babies. With sufficient temperature to avoid hypothermia and adequate levels of hygiene.
In this way. Children to swim at an early age will enjoy a healthy hobby both physically, mentally, and emotionally, helping them connect with others. However, in the early years. This activity should always carry out from play so that children perceive it as entertainment and not as a duty.