Let's face it — we all hoped that by now, the COVID-19 pandemic would be over and we'd be able to get on with our lives. Unfortunately, it hasn't been that simple. While a slight majority of Americans are fully vaccinated against the novel coronavirus, hesitancy has continued due to disinformation campaigns — and its consequences have been deadly in tandem with the end of lockdowns.
As some health officials predicted early on iCOVIDCOVIDn the pandemic, it seems that COVID-19 is on its way to becoming endemic or, at the very least, that it will be with us for a long time.
While some models suggest that coronavirus cases will start to fall more dramatically in 2022, healthcare professionals need to cope with the fact that they'll be working through the pandemic for a while longer. It's so important for people in the medical industry to take care of themselves, and products geared towards self-care like hand masks and cuticle treatments can help doctors and nurses do just that.
Want to know what you'll need to survive the rest of COVID? The American Medical Associate has an excellent guide on caring for caregivers throughout the pandemic — and we've summarized the best of their tips below!
Healthy Meals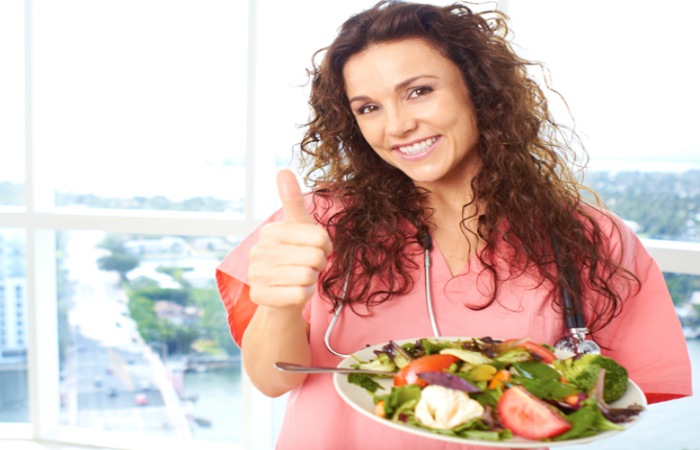 It's no secret to anyone inside or outside the medical field that eating a balanced diet full of nutrients is one of the most important building blocks of leading a healthy lifestyle. But it's a lot easier said than done when you've got 15 minutes to eat while working a 12-hour shift and have to go back and do the same tomorrow. With the kind of stress healthcare professionals work under, it's no wonder that the siren song of fast food or the snack machine is so loud.
Luckily, there are lots of deals, tips and tricks for healthcare workers to get fed the healthiest food as they work on the frontlines of the COVID-19 pandemic. For instance, Sweetgreen has pledged to deliver free salads and bowls to hospital workers in cities with store locations and lots of other restaurants and food retailers have followed suit with free and discounted meals for healthcare workers.
Beyond just being able to get free and cheap meals from retailers, however, healthcare professionals can and should take advantage of the uptick in meal prep and planning information out there. There are lots of meal planning guides for nurses and doctors, all of which focus on foods that help you have the energy to keep going while at work.
Continued Access to Effective PPE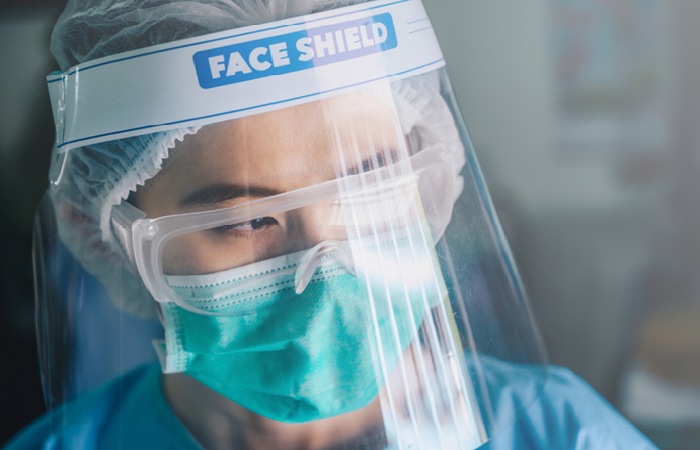 Remember at the beginning of the pandemic when there were concerns that there wouldn't be enough personal protective equipment to go around?
Those days are luckily behind us. There's now more than enough masks and gloves in circulation, to the point that there's a service that allows healthcare professionals to request and donate masks when they are in need or have a surplus of masks.
Unfortunately, just having access to any old mask is not enough. Not all face masks are created equal, with some being more effective than others and some doing little to protect the wearer at all. Surgical-grade disposable masks remain the standard in hospitals and doctors' offices, often worn underneath another mask for double protection.
Mental and Emotional Health Awareness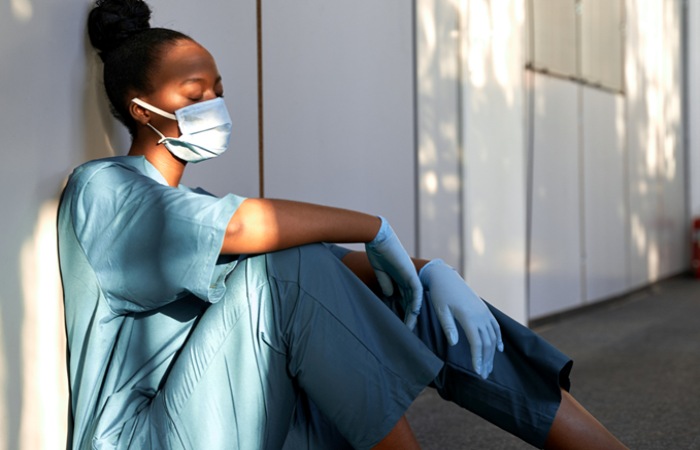 While COVID-19 has tested the limits of almost every facet of our society at large, it has also had devastating effects on collective and individual mental health as well. Healthcare professionals have had to deal much more intimately with the pandemic even if they don't work in ICUs and, as such, have had unique emotional and mental well-being issues that all too often go unaddressed.
A study by Mental Health America outlined explicitly what most healthcare workers already know: that an overwhelming majority of people in the medical industry across disciplines and demographics have experienced more stress (92 percent), anxiety (86 percent) and burnout (76 percent) than ever before.
There are, thankfully, lots of preventative and crisis resources available to healthcare workers who are feeling the mental health effects of the pandemic. The Physician Support Line — a free, confidential call-in line for healthcare professionals that allows them to speak to one of more than 700 trained psychiatrists — is a great resource for when things get really hard. If you just need to relax, the Headspace meditation and sleep app can help you do that.
More than anything, allowing yourself to feel your feelings — and to not feel OK all the time — is an important first step to managing your mental and emotional health during the ongoing COVID-19 crisis. The National Alliance on Mental Illness has an excellent guide on when and how healthcare workers should reach out for help.