Say goodbay to expensive and harsh chemicals of makeup removers, in this artical we will give natural and effective homemade makeup remover tips to your skin.
Show off fresh, clean, and healthy skin with homemade makeup removers. This will allow you to achieve the desired complexion simply and effectively for your skin type.
By removing makeup, we remove makeup and remove dust, impurities, and bacteria that have clung to the skin during the day and made it dirty. Therefore, makeup removers are an important part of our facial cleansing ritual.
As with other beauty products, to choose the right makeup remover, we need to know our skin type characteristics. In this way, we will provide you with the product that best suits your needs, and, in turn, we will avoid mishandling.
Aside from makeup removers, you might also want to check this lash extension glue.
Characteristics And Care Of Skin Types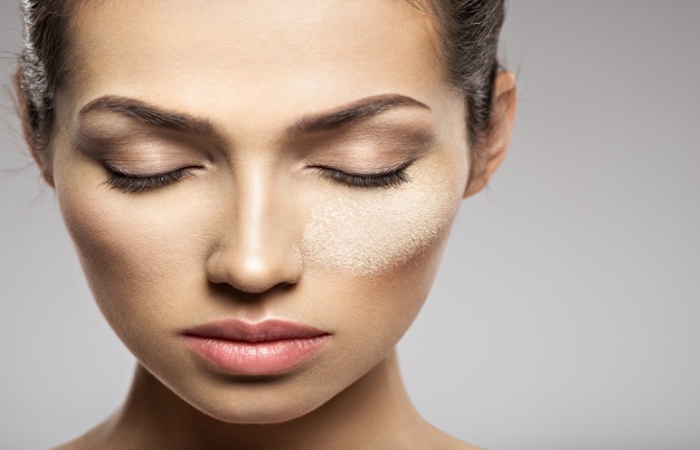 Dry Skin
Dry skin is formed by loss of water, low activity of the sebaceous glands, environmental factors, exposure to sunlight, and the use of inappropriate products. It tends to age faster than other skin types, which contributes to the appearance of fine lines and wrinkles.
Dry Skin Characteristics
Tightness.
Dull appearance.
It easily loses its hydration.
It does not usually have many open pores.
The tendency to flaking.
Low production of natural oil (lipids).
Dry Skin Care
Use foods rich in water and nutrients.
Use mild, alcohol-free toners and makeup removers.
Apply the nourishing cream both in the morning and at night.
Apply moisturizing masks at least once every 15 days.
Avoid exfoliating your skin without first consulting a dermatologist.
Oily Skin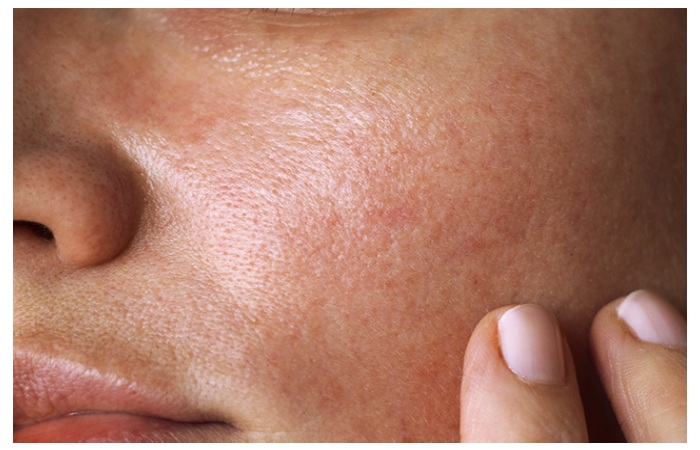 Oily skin is common in women and is most noticeable during adolescence. They say that people suffer from it at least once or twice in their lives. Although sometimes it can last a lifetime.
For this type of skin, some makeup problems arise due to its longevity. However, it also has other benefits when it comes to highlighting our faces. For example, using leather bait won't make your makeup look dull. But you'll need a few tricks to get the perfect result, like using a primer to tone the oil and make your makeup last.
Characteristics Of Oily Skin
Bright appearance.
The tendency to present open pores, blackheads as well as acne breakouts.
Care For Oily Skin
Use astringent tonics.
Apply sunscreen and oil-free moisturizers.
Use matte makeup specifically designed for oily skin and a suitable makeup remover.
Avoid wearing makeup for more than 5 hours in a row. It is advisable to take a little time to update it not to contribute to dirt's appearance.
Avoid exfoliating your skin without first consulting a dermatologist.
Before going to Sleep, rinse your face with mild soap and water and apply a suitable light moisturizer.
Perform a deep cleaning periodically with the help of a professional.
Sensitive Skin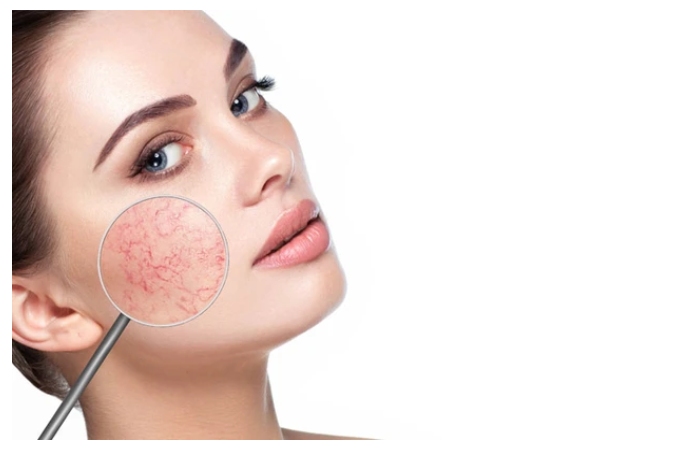 Sensitive skin requires more care than other skin types. You should consult with your dermatologist about which products to use and which not, and always follow their instructions. It would help if you also strained to use only hypoallergenic cosmetics or unique cosmetics for sensitive skin.
Sensitive Skin Characteristics
Tightness.
Irritability.
Poor and permeable skin barrier.
Tendency to dryness, flaking, redness, and rashes.
Instability; that is, its appearance can vary very quickly under the influence of certain factors.
Sensitive Skin Care
Use special care products for sensitive skin, from soaps and sunblocks to nighttime moisturizers.
Avoid irritants whenever possible.
Avoid exfoliating your skin without first consulting a dermatologist.
Homemade Makeup Removers, A Good Option
The main benefits of using homemade makeup removers are:
They are inexpensive.
They are easy to prepare.
You can prepare them yourself.
Make the amount you want.
You can keep them in tightly closed containers.
Here are the recipes for you to prepare your homemade makeup removers with natural ingredients.
Glycerin, Almond Oil, And Rose Oil Remover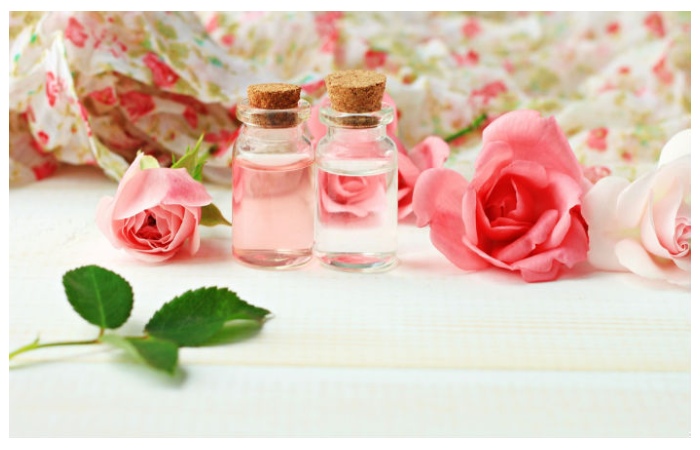 This recipe is ideal for people with oily skin since the glycerin and rose extract will close the pores. At the same time, the oil will give the skin elasticity.
Ingredients
1 cup of pure glycerin (200 g).
1 cup of mineral water (250 ml).
20 drops of almond oil (1 ml).
15 drops of pure rose extract (15 ml).
Procedure
In a spray bottle, mix all the ingredients.
Jiggle the bottle very well so that the mixture condenses.
Leave it in the fridge overnight.
The next day, when you go to remove your makeup, spray the solution on your face.
Remove it with gauze or baby wipes in circular motions.
Be careful with your lashes so you don't break them.
Rinse with water.
Apply the lotions that you usually use.
Make-Up Remover With Extra Virgin Coconut Oil
Coconut oil is unique as a natural makeup remover for all skin types.
Ingredients
1 teaspoon of extra virgin coconut oil (15 ml).
1 cotton ball.
Preparation
Rub extra virgin coconut oil into the palm of your hand until it is liquid.
Apply the oil all over your face.
Do little massages.
Clean your face with cotton.
Wash your face with kind water to remove excess makeup and oil.
To brighten your eyes, pour oil on a cotton ball.
Milk Remover
It is an excellent makeup remover and is much cheaper than other makeup removers. Milk, which contains fats and proteins, hydrates the skin and locks in moisture. Ideal for people with dry skin.
Ingredients
½ cup of whole milk (250 ml).
2 or 3 cotton balls.
Procedure
Put the milk in a small bowl.
Dip a cotton ball in the milk.
Squeeze the cotton ball to remove excess milk.
Rub the cotton ball on your face.
Finally, rinse with water.
Aloe Vera Makeup Remover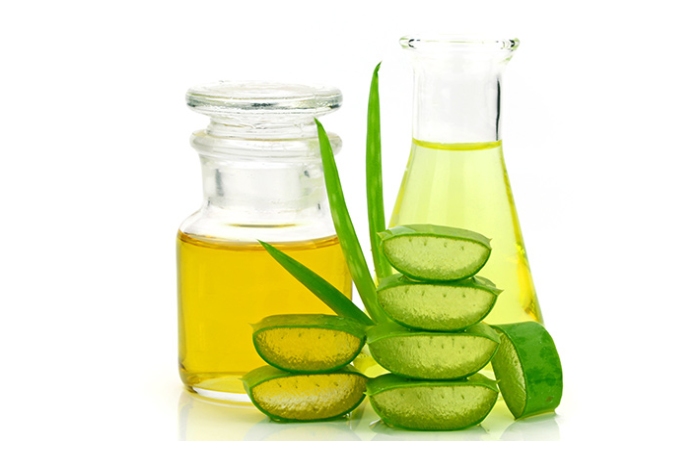 The slippery aloe vera  makeup removes makeup more easily, leaving skin clear and radiant. It is suitable for all skin types, susceptible skin, as it contains nutrients and elements that do not cause allergic reactions.
Ingredients
3 teaspoons of aloe vera gel (15 g).
1 cotton ball.
Procedure
Put the aloe vera on the cotton ball.
Pass the cotton all over the face.
Rinse with water.
Dry off.
Apply a light moisturizer.
Banana Makeup Remover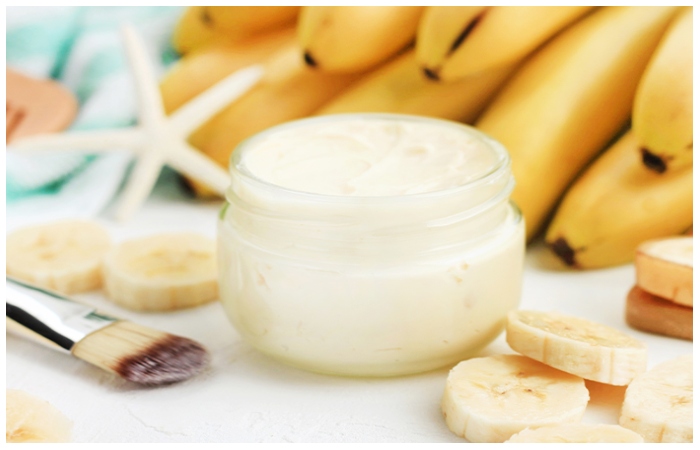 This hydrates your skin while cleaning makeup from your face. The enzymes that the banana possesses removes dirt from the deepest part of the pores.
Ingredients
1 ripe banana.
3 tablespoons of honey (30 ml).
Procedure
Mash the banana until you have a paste.
Add the honey to the banana paste.
Mix well.
Apply the paste to your face.
Leave on for 5 minutes.
Clean with a warm cloth for soft skin.
Avocado Eye Makeup Remover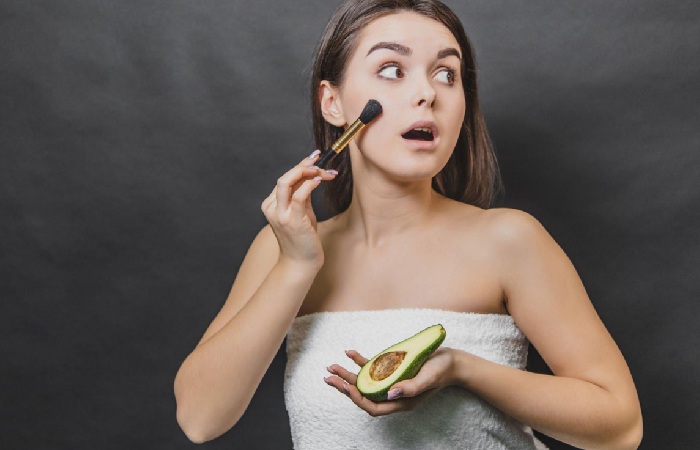 It is perfect for removing makeup from the eyes, and it is also an excellent skin moisturizer.
Ingredients
3 teaspoons of avocado puree (15 g).
Cotton swabs.
Procedure
Mash a piece of ripe avocado until you have a paste.
In a container, place a tablespoon of avocado.
Dip a cotton swab in the paste.
Swipe gently around eyes to remove makeup.
Clean the eyes with a damp cloth.
Olive Oil And Thyme Makeup Remover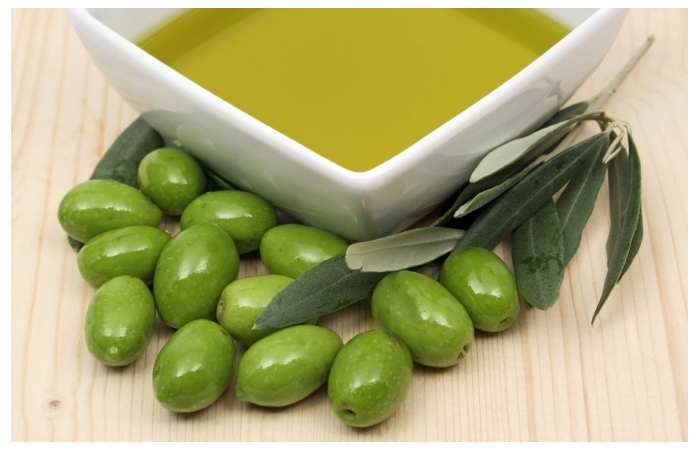 Ingredients
1 glass of water (250 ml).
5 tablespoons of olive oil (75 ml).
1 sachet of ground thyme (50 g).
Others: cotton, funnel, glass jar.
Procedure
Put the water on the fire.
When it boils, add the thyme.
Allow cooling, and then with the funnel, we place the infusion in the bottle.
Olive oil is added and mixed.
With a cotton ball, we pass it over the face.
It can also be used to remove makeup from the eyes.
Yogurt Makeup Remover
Ingredients
1 tablespoon of natural yogurt (10 g).
Cotton balls or wipes.
Preparation
Mix the ingredients in a bowl.
Dampen the cotton with the yogurt.
Remove makeup from your face, neck, and décolleté by applying circular massages.
Clean with a clean washcloth and cold water.
Chamomile Tonic
Ingredients
½ glass of chamomile infusion (125 ml).
Cotton.
Preparation
In a container, add the chamomile infusion.
Let it cool.
Dip some cotton in the chamomile.
Apply to a clean face as a toner.
In addition, you can read more helpful posts at healthbeautystudio
Honey Make-Up Remover
This makeup remover is perfect for oily skin or skin. It also prevents the appearance of pimples, pimples.
Ingredients
3 teaspoons of honey (15 ml).
1 glass of water (250 ml).
Cotton.
Preparation
In a bowl, add the ingredients.
Mix very well.
Soak a cotton ball in the mixture.
Remove makeup gently.
Conclusion
Conclusion
This article explores the benefits of homemade makeup removers, focusing on natural ingredients like oils, honey, and aloe vera. These gentle and affordable solutions save money and prevent irritation and breakouts. They are suitable for sensitive, oily, and waterproof skin types. The article also provides tips on properly using and storing the homemade makeup remover to ensure its effectiveness. Readers can achieve a clean and radiant complexion by exploring these natural and affordable options.
Homemade makeup removers are cost-effective and gentle on the skin, suitable for sensitive, oily, and waterproof makeup. They're also effective when used correctly. Discover the secrets of these natural and affordable solutions for flawless skin.