The first wrinkles can appear on our face at any time since many factors other than genetics can influence it.
This article shares 8 simple and very effective tips to eliminate those first unwanted marks with natural remedies and some tips that we can put into practice every day.
Have you already had the first wrinkles?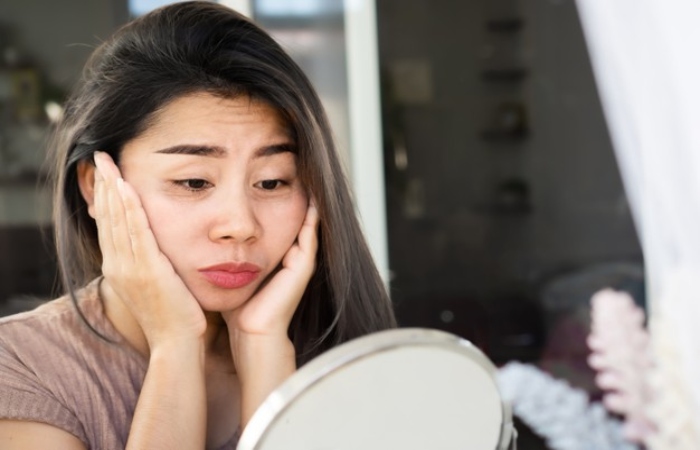 The first wrinkles can appear early, even around the age of twenty, which can be frustrating for those who suffer from them.
Some of the luckiest people can reach middle age without a wrinkle. Genetics certainly plays an important role.
However, other factors can be decisive:
Daily habits
feeding
Cosmetic products
Stress
Although they are early, these first wrinkles are still recent and much easier to eliminate if we act quickly.
8 Tips To Eliminate The First Wrinkles
Beware Of Facial Tension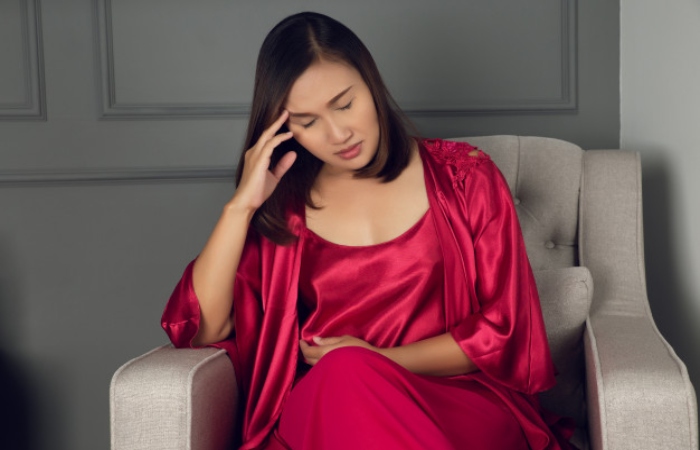 Some premature wrinkles can appear due to facial tension or a tendency to perform certain gestures, such as raising the eyebrows or frowning.
One way to avoid this is to spend a few seconds a day making exaggerated gestures and grimaces to relax all the facial muscles.
We can do this in front of a mirror.
Are you hydrating your skin well?
The facial moisturizer is essential whatever our skin type, but especially if it is dry.
Dry: Rosehip oil, shea butter, almond oil, and argan oil.
Mixed: Coconut oil and jojoba oil.
Fat: Jojoba oil and aloe vera gel.
Eliminate Accumulated Dead Cells
To avoid wrinkles and improve the skin's appearance, firmness, and colour, we must also exfoliate weekly. If we have very dry or delicate skin, we can do this every 10 days.
We can use ingredients like baking soda, sugar, salt, or coffee.
Hydrate Yourself Well Inside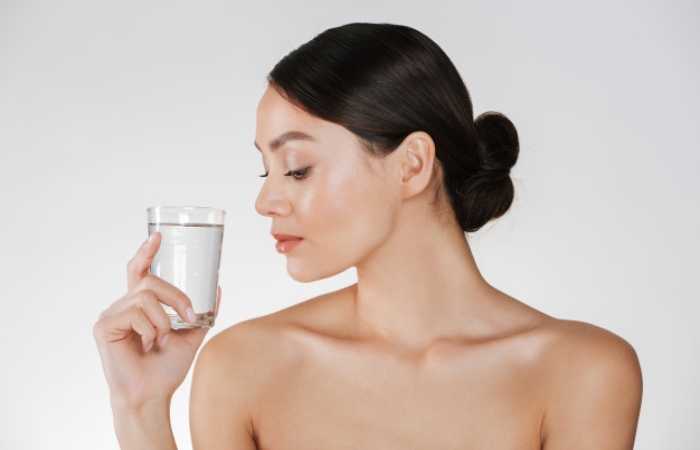 Drinking water is essential to hydrate the skin.
Even if we use moisturizing lotions, if we do not drink at least a litre of water outside of meals, our skin will look dull and dry, predisposing it to premature wrinkles.
Don't Stop Eating Fat. But Which Ones?
Fats are essential for health and wrinkle-free skin, but it is important to know which ones consume them in moderate amounts.
We recommend consuming the following beneficial fats :
Olive, wheat germ, and coconut oil
Avocado
Yolk
Nuts
Seeds
One Mask Every Week
We can prepare homemade masks with natural ingredients within our reach, such as fruits, oils, oats, honey, cocoa, etc.
In this way, we avoid preservatives or other cosmetic additives that can be harmful to our health.
Try different face masks to find out which ones are best for your skin type. You will get immediate effects, and it is a homemade and simple way to combat the first wrinkles.
Don't Forget To Remove Your Makeup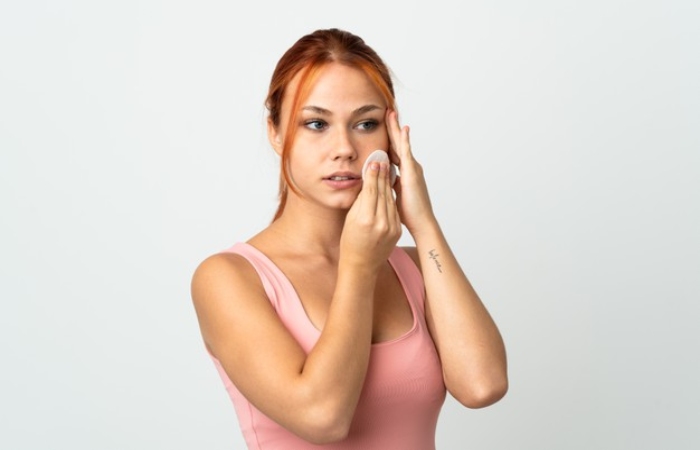 This step is essential to take care of the skin and avoid premature ageing: We must remove makeup every night in the correct way and, if possible, with natural products that are not aggressive for the skin.
An easy method is to use a towel dipped in hot water and coconut or almond oil. This will help us to remove makeup residue well and relax the face in a matter of seconds.
Get Plenty Of Rest And Don't Stress
Negative emotions and stress affect our health and our skin, as they produce an oxidative effect that accelerates ageing.
For this reason, it is essential to improve our quality of life and, above all, to have a good night's rest. The number of hours that we go to sleep is not so important, but quality rest.
A Good Massage Before Going To Bed
What better way to end the day than with a good facial massage with vegetable oils? We can do it ourselves or, better yet, have it done to us.
This will relax the face and allow the oils to penetrate well through the pores of the skin, in addition to leaving us with a pleasant feeling of well-being and an excellent appearance.