Going through menopause means learning about a whole lot of things you might previously have never heard of, from hot flashes to incontinence products for women. Menopause education is made more difficult by the fact that menopause is often considered a hush-hush topic not to be discussed in polite company (or any company, really). However, some startups are seeking to change this taboo nature using technology, and investors are finally coming along for the ride. Learn why femtech is finally turning its attention to menopause and learn about six startups that are taking on this vital women's health issue.
Femtech Turns to Menopause
Over the past decade or so, there's been a boom in "femtech," or technology-based startups geared towards women's health issues. Many of these companies focused on women's young adulthood, covering topics such as period tracking, fertility testing, and pregnancy management. However, very few startups initially focused on menopause, which happens later in life.
Part of the reason why menopause hasn't been a focus of femtech so far is that people in the tech world tend to skew young and also male. The smaller cohort of women working in tech are usually premenopausal and thus haven't necessarily had to experience these issues first-hand. It can also be difficult to get funding for any femtech ventures, including menopause-focused ones, as most investors are male and thus don't have a personal understanding of women's health issues.
All this is changing, however, and in recent years, more and more menopause-focused femtech deals are being announced. Earlier this year, early-stage investing firm Female Founders Fund released data saying that there will be $600 billion of spending opportunity in this space by 2025, when 1.1 billion women are expected to be menopausal. This huge potential market is making investors and founders take note and begin to turn their attention to menopausal relief. "Only 5 percent of femtech startups address menopause, and overall the opportunity is huge," Adrianna Samaniego, investor with Female Founders Fund, told Crunchbase News.
Below, we highlight some startups that are already tackling menopause through tech and innovation. Look for more menopause-related companies to launch in the coming years as funding becomes more prevalent!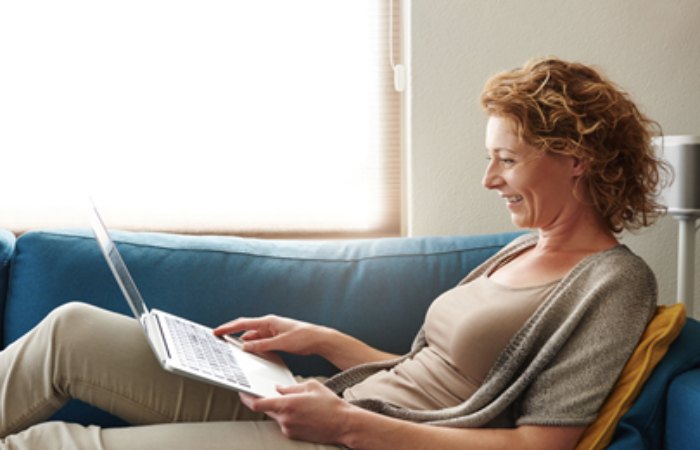 Femtech Companies Embracing Menopause
While there are plenty of startups in the early stages, there are five in particular who are currently making waves in both the menopause and tech communities. Here are five companies that you should keep an eye on in the coming years:
Tabu
Tabu, a play on the word "taboo," focuses on sexual wellness for menopause. Their starter kit contains organic lubricant and an ergonomic personal massager. The products were developed with input from clinicians, therapists, and, of course, menopausal women themselves. Many women's sex drives and preferences change during menopause because their fluctuating hormones cause both physical and emotional changes. This is designed to help them get back in touch with their bodies and explore new possibilities.
Gennev
If there's one menopause startup that you may have heard of before, it's probably Gennev. This website allows you to learn more about menopause, get product recommendations, connect with other women at the same life stage, and schedule a telemedicine appointment with clinicians who are experts in menopause. The company was started by Gen X women who are going through menopause themselves, and they bring this personal experience to every thoughtful detail. If your primary care physicians or OBGYN isn't well-versed enough in menopause, then Gennev can be a great supplement to your healthcare.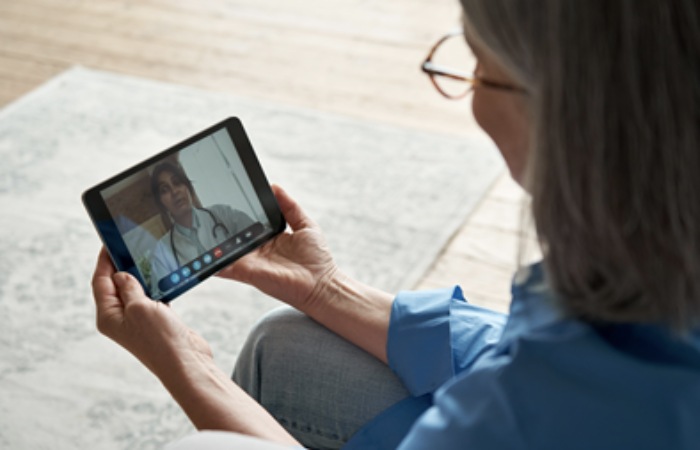 Elektra Health
Elektra Health's motto is "let's smash the menopause taboo, together." Their goal is to reimagine menopause as a transition to a new and exciting phase of life, instead of something shameful to be kept secret. To that end, Elektra Health provides science-backed education resources as well as online telemedicine care. There's also an online community where women can connect with each other as well as attend online events, such as informational webinars hosted by medical experts. If you're feeling alone in your menopause journey, definitely check out Elektra Health.
Kindra
Supplements have been a "trend" for so long they're honestly not even a trend any longer. They're here to stay. While there has been a lot of focus on pre/post-natal supplements for pregnancy, menopause has been overlooked — until now. Enter Kindra, a company that makes estrogen-free supplements for perimenopausal and menopausal women. They also make vaginal lotion and an applicator if you're struggling with vaginal dryness. All their packaging is very aesthetically pleasing so you won't hesitate to leave jars out on your bathroom vanity!
Sofia and Grace
Some women begin to experience incontinence during menopause due to physical changes in the pelvic area. Buying incontinence products in person at the store is hardly anyone's favorite task — which is why Sofia and Grace harnessed the power of eCommerce to make this process painless and discreet. Choose your favorite products and have them shipped straight to your door in unmarked packaging, so no one will ever know what you ordered. You can also set up recurring monthly shipments so you never have to think about buying incontinence products again.
Evernow
Evernow is a customized menopause treatment company that connects women with the treatments they need. You'll fill out an assessment online or using the app detailing your main concerns and then be matched with an expert for an online consultation to determine what treatments are right for your exact concerns. You can try it free for your first 30 days to see if the treatments work for you. The website is well-designed and easy to navigate, making it easy for women to get the treatment that they need.
From how to cope with hot flashes to using a feminine wash, femtech is seeking ways to educate women about menopause and provide solutions for menopause relief. Keep an eye on these companies and also look out for more menopause-focused femtech companies to launch in the coming years.
Also, You can find more helpful resources at Answerhop.