Dementia is a common illness for elders. It impacts the brain and the physical condition of a person resulting in unpredictable behavior. It also restricts the feeling of excitement to do various tasks, making the elders unhappy.
The downside of having dementia is it also affects relationships within a family. In fact, over 400,000 Australians are currently affected by the disease. Families have a huge role in taking care of a person with dementia. Hiring a caretaker can also support the needs of your loved one in all areas.
What are the Activities Dementia Patients to Do
Keeping people suffering from dementia active helps to improve their well-being. There are lots of activities that would benefit their current situation, including:
1. Bringing Back Memories
A person with dementia is in trouble remembering things or people. Among the effective tips to boost your loved one's memories is by showing photos from the past. It could be a family picture or something that will bring back memories.
The image itself can help patients to recall a moment in their life. Try to ask questions. It may take time to get a correct response, but this surely helps. Some memories are not easily forgotten that even people with dementia could recognize.
2. Go Outdoors and Just Walk Around
Staying indoors all the time would not help a person with dementia. That is why most aged care facilities are huge allowing the patients to walk around. Of course, with proper supervision to ensure their safety.
Choose a place that guarantees fresh air and is away from the city. Breathing clean air greatly benefits older people and also the warmth of the sun can keep them refreshed. Nature also has the power to boost a person's mood.
Some facilities also provide different healthy foods to enjoy while appreciating the outdoors. This could be the best thing to do when you decide to visit your loved one. Ask the facility if it is alright to bring food as well.
3. Exercise
Physical exercises play a vital role in a person with dementia, no matter the age. It is important to keep the patient active regularly to improve its lifestyle. This comes with great benefits and not just to feel good. Exercising impacts the overall health of anyone. It will result in proper blood circulation and muscle strength if done continuously. In addition to that, it changes the mood of a person and also improves sleep.
But, remember to teach the patient workout routines that are easy to follow and not that extreme. A simple walk around the facility is a good way to keep your body fit. Be intentional in teaching an individual with dementia to stay active now and then.
4. Socialize
Talking with someone is also great, especially with people who know about the illness. Caretakers do not only provide for patients' needs but also communicate with them. It makes them feel better when someone is showing care through a little chit-chat. People with dementia are also good friends and easy to make friends with.
5. Engage in Recreational Activities
Some activities are not physical. For example, a person with dementia may read books that are easy to understand. Developing a skill, such as knitting, drawing, or painting, is also possible inside an aged care facility. This helps to slow down their nerves and feel relaxed.
Like a normal person, it is also necessary for a sick individual to unwind. The said activities are obtainable in most aged care providers. Each one is supported by a caretaker to supervise the patient's condition while being busy.
Finding an Aged Care Provider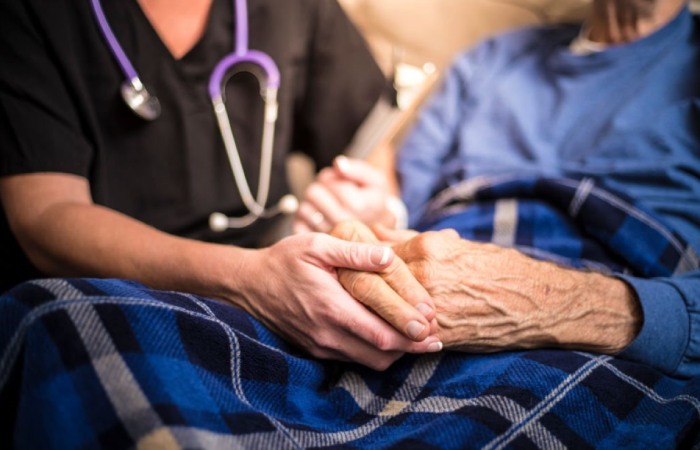 Aged Care provider in Geelong is a good place for elders with dementia that you can trust. It is located in the coastal area and is surrounded by a range of facilities for convenience. The place has a pleasant environment for each patient to enjoy. It will also reduce the feeling of homesickness as families can visit any time.
It offers a variety of services, including dementia care. The facility consists of nurses and professional caretakers to meet the needs of all the patients.
It has two room types to offer, one with ample space and a bigger space. Their price varies, depending on the space available and the stuff to be added inside the room. Prioritize your loved one's comfort when setting up a room for this will be its second home for a while.
Elders can meet new friends within the aged care home. They can play cards whenever they feel bored. But, of course, some caretakers will watch over the patients.
If you are not yet convinced, book a tour online to check the facility because you know what would work well for your loved ones. Contact the staff to identify the overall charges and to discuss all of your concerns.
Final Thoughts
To sum it all up, dementia patients must attain an active lifestyle to feel better. Many activities could boost up the mind and body, like what was mentioned earlier. It does not count if it requires physical strength or just a simple routine. What matters most is the long-term effects of a particular activity on the patient. For instance, a daily walk outdoors is a huge step to develop a better lifestyle while healing. And lastly, the members of the family must be so supportive of the journey of a dementia patient to speed up recovery.