Some would have you believe that self-care is a guilty pleasure, something costly you do when you have the budget, time, and energy to spare. But the truth is, taking care of yourself doesn't have to be an elitist affair — and it definitely doesn't have to break the bank. Whether you're a self-care novice or a seasoned pro, we're here to cover everything from planned activities while on vacation to addressing physical health issues through hormone imbalance testing. Here are three easy (and affordable) ways to upgrade your routine.
1. Take yourself on regular vacations.
One easy way to upgrade your self-care routine is to take yourself on regular vacations. You can choose to include others, but it's not necessary. You're the star of the trip.
Also, don't limit yourself to a tight definition of "vacation." It could mean going on a day trip to a nearby town, taking a weekend getaway, or even booking a trip to somewhere you've always wanted to go. The key is to get away from your regular routine and relax.
Here are some ideas for how to make the most of your vacations:
Pick a destination that appeals to you. If you love nature, head to the mountains or the beach. If you prefer cityscapes, explore a new city or visit old favorites.
Make it budget-friendly. If you're overextending yourself financially, relaxing and enjoying your vacation will be more challenging. Look for deals on flights and accommodations — and don't forget to factor in the cost of activities. Join the thousands of Americans making it work despite inflation or other financial pressures and ensure you get your much-deserved break.
Make sure your accommodations fit your needs. If you're traveling solo, book a room with a kitchenette so you can cook some of your own meals. If you're traveling with friends or family, look for places with shared living areas and kitchens so you can all save money on food costs.
Plan activities that interest you. If you want to relax by the pool all day, find a hotel with one on-site. If you'd rather explore every inch of your destination, do some research ahead of time and look into walking tours, chartered boat rides, or other group activities.
Take time for yourself. Even when you're on vacation, scheduling some downtime is important. Book massages or yoga classes, go for walks, or just relax in your room with a good book or movie. If traveling with others, don't feel obligated to spend every waking minute with them. It's okay to go off and do your own thing.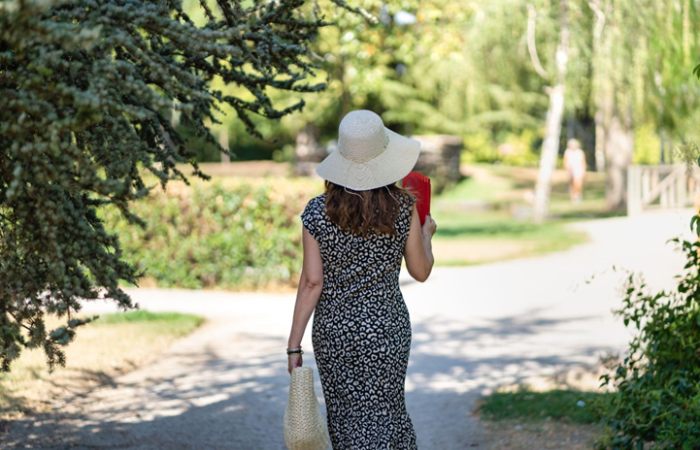 2. Experiment with different types of exercise until you find one you enjoy.
When upgrading our self-care routines, one of the most important things we can do is try various types of exercise until we find one we love. This is important because if we don't enjoy the activity, we're much less likely to stick with it in the long run. And the key to a successful self-care routine is consistency.
So, if you want to avoid being included in constantly increasing obesity statistics, ensure you find an exercise routine that works for you. And if you've been meaning to get more exercise but haven't found a suitable activity yet, don't give up. Instead, keep trying new things until you find a workout that makes you feel good — both physically and mentally. There are so many different types of exercise to choose from that there's sure to be one perfect for each of us. Finding something that matches our personal interests and attitudes can make all the difference.
Here are some ideas for different types of exercise that go beyond the usual walking or cycling:
Swimming – Swimming is a great low-impact exercise that is easy on the joints. It is also a great way to get your heart rate up and get a full-body workout. If you don't know how to swim, plenty of classes are available at your local gym or community center.
Dance Classes – Dance classes are another great way to get fit while having fun. Dance classes offer a full-body workout and can be tailored to any fitness level. So whether you want to learn hip-hop, ballroom dancing, or just want to move your body to some great music, there's a dance class out there for you.
Martial Arts – Martial arts are not only a great workout, but they also offer self-defense skills. Martial arts classes are offered in many different styles, so you can find one that fits your fitness goals and interests. If you're looking for a workout that is both mentally and physically challenging, martial arts may be the perfect fit for you.
Pilates – Pilates is a type of exercise focusing on strengthening the core muscles. A strong core is vital for balance and stability, which can help reduce the risk of injuries. Pilates classes are offered at many gyms and community centers. Online programs are available if you want to do Pilates at home.
Hiking or Rock Climbing – Hiking and rock climbing are great exercises for people who love being outdoors. If you live in an area with mountains or hiking trails, take advantage of them! Not only will you get some fresh air and vitamin D, but you'll also get a great workout. Just be sure to dress appropriately and bring along the right equipment. There are many clubs out there to help people ease into these activities as well.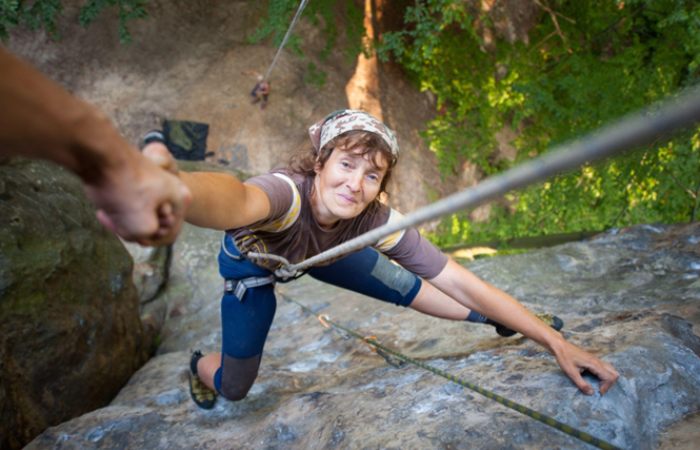 3. Take care of your physical, mental, and emotional health.
When it comes to self-care, it's important to take care of your physical, mental, and emotional health. We might approach these concepts with a basic or generic understanding, but they all affect our overall well-being.
Physical health is our ability to function in everyday life and includes exercise, nutrition, sleep, and hygiene. To upgrade your physical self-care routine, you might start by eating a healthier diet, exercising more frequently (as we've mentioned), and getting enough sleep each night. You might also want to explore hormone testing if you're experiencing fatigue, low energy, or other changes in your body. And you can add quality-of-life-improving treatments like hair supplements, massages, and facials into the mix.
Mental health is our ability to cope with stress, anxiety, and depression. Finding healthy coping mechanisms that work for you and practicing self-compassion is essential. Some people find journaling helpful, while others prefer meditation or spending time in nature. The focus is to banish brain fog, promote better cognizance, and just feel calmer and more at peace.
Emotional health is closely linked to mental health and includes self-esteem and self-love. When we don't love ourselves, it's hard to care for ourselves. But when we love ourselves, we're more likely to want to take care of our physical and mental health. You might start by practicing gratitude and positive affirmations to upgrade your emotional self-care routine. You might also want to try out different forms of therapy, like talk therapy or art therapy.
Final Thoughts: Upgrade to a Better You
When you upgrade your self-care routine, you're ultimately upgrading your life. A better self-care routine means a better you, and a better you is someone who is happier, healthier, and more productive. You deserve to take care of yourself, so don't hesitate to start making some changes today. Your future self will thank you for it.