Mobile apps have become more popular over time, and each user currently downloads over 60 apps to their smartphone. As a result, over 320,000 health apps for Android and iOS devices are available in the App Store and Google Play, of which over 100 are available online every week. The number of health apps has grown exponentially in recent years, and statistics suggest that the number will continue to grow.
Health apps can be categorized into three categories, which are:
Apps for general health and well-being
Telemedicine Apps
And apps that manage your health
The biggest demand for these apps comes from the need to stay healthy and manage chronic illnesses. These apps help us manage our health, promote healthier lifestyles, and advise managing chronic illnesses.
In this article, we will talk in more detail about how these apps help us with our health.
They Reduce The Costs for Healthcare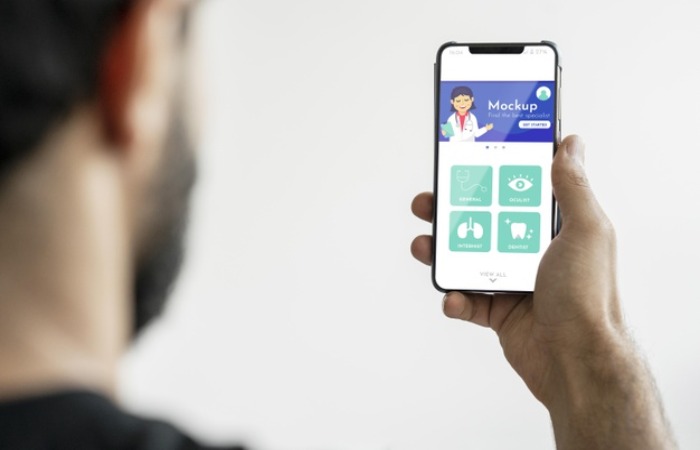 According to statistics from the Chronic Disease Prevention Alliance of Canada, Canadians live with at least one chronic illness, and the chance of getting it does not exceed 70%.
Chronic illnesses and ailments cost Canadians more than $ 65 billion in healthcare costs. So, of course, a solution needs to treat these diseases better. Fortunately, the solution comes in smartphone apps that users can use to reduce overall healthcare costs. The cost savings not only associate with patients but also with healthcare providers.
Consumer-centric applications can have a significant impact on the health system in any country. For example, a study in the US, which showed that these applications could potentially save the US healthcare system more than $ 7 billion a year.
According to Digital Authority Partners, the main use of these apps is for chronic disease treatment and disease prevention. Most commonly, these applications are used in diabetes prevention, diabetes treatment, asthma, cardiac and pulmonary rehabilitation. However, medical applications are used to prevent all kinds of diseases.
Improve the Efficiency of the Healthcare System
Health apps make it easier for users to collect information about their health in general. For example, these apps can be used for people who can track and check their calories, food intake, sugar intake, and even diabetics who can track their glucose, carbohydrate, and sugar levels.
Those who monitor their food intake lose significant weight, and those who don't. In addition, these applications are very useful for those who love technology.
People with diabetes can check their blood sugar levels and send the results to their doctor to eventually update them. Heart patients can do the same and send information to their health care providers.
This personalizes healthcare. Everyone can use these apps and concentrate on their well-being. Some can use these mobile apps to track their heart rate, others to track chronic conditions, and some to track their overall health.
Also Read: 6 MEASURES TO PREVENT SPORTS INJURIES