Back pain: As you grow older you start feeling like your bodies just aren't what they used to be, and that's okay. It's totally natural for our bodies to need a little extra care and rest as we age, but that doesn't mean we can't enjoy life as if we're still young.
Some simple steps will have you feeling as young as ever, but if you're not careful, things like back aches and other kinds of discomfort can come to haunt you.
Keep reading to learn about five expert recommended tips to lessen back pain every night and have the best sleep of your life!
Use the Right Mattress
If you're not sleeping well and complain about back aches every night, it may be because of your mattress too. At best, the wrong mattress can aggravate already existing back aches and other issues, which is why it's important that you make sure you don't make a mistake by saving money on your bed.
Different mattresses like a memory foam mattress or a soft mattress specially designed for people with back aches can really improve your overall condition and relieve some of the pressure at night.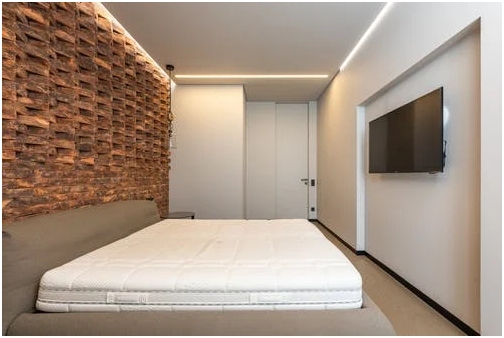 Make sure you're buying a mattress that provides adequate back support and isn't too soft – a firm to medium firm mattress works best for people with back aches, but if you get anything that's too hard for you, it'll only make the back aches worse. Make sure to test out any mattress you get, and inquire into a company's returns or trial policy if you're looking for a mattress online.
Pay Attention to Your Posture
Our habits and activities during the day have more of an influence on how we sleep at night than we realize. Even when you're sitting on your office chair, hunching over or leaning forward too much can have you suffering through – more than enjoying – your retirement.
Sit with your back straight and always pay attention to maintaining the curvature of your spine.
Make sure you don't spend all day at a single place and keep walking around. This will only help the condition in your back and keep it from getting worse.
Keep Up With Your Fitness Goals
It can get harder to keep up with your fitness goals when you're getting older, but it isn't entirely  your fault. Your body is changing and evolving, which is why your workout routine needs to evolve too.
Certain types of workouts and exercises may not be suitable for you anymore, and it's best to talk to your doctor about your workout routines, especially if you have back aches or any other problems related to mobility.
Address the Root of the Problem
If you have extreme back aches at night, it might not just be a matter of age. Go to your doctor if you have prolonged discomfort – especially after a fall or an injury – and see if there are any issues that are going unresolved.
Finding and then addressing the root cause of your back aches is going to be more effective than taking steps to temporarily relieve the pain.
Use Heating Pads
A lot of people who have suffered cramps and back aches all their lives already know about the magic of the hot water bottle and the heating pads, and there's no shame in admitting that you might need them more than usual as you age.
You can also try calming teas and warm baths to make some of the pain better. If that doesn't work, try massages.